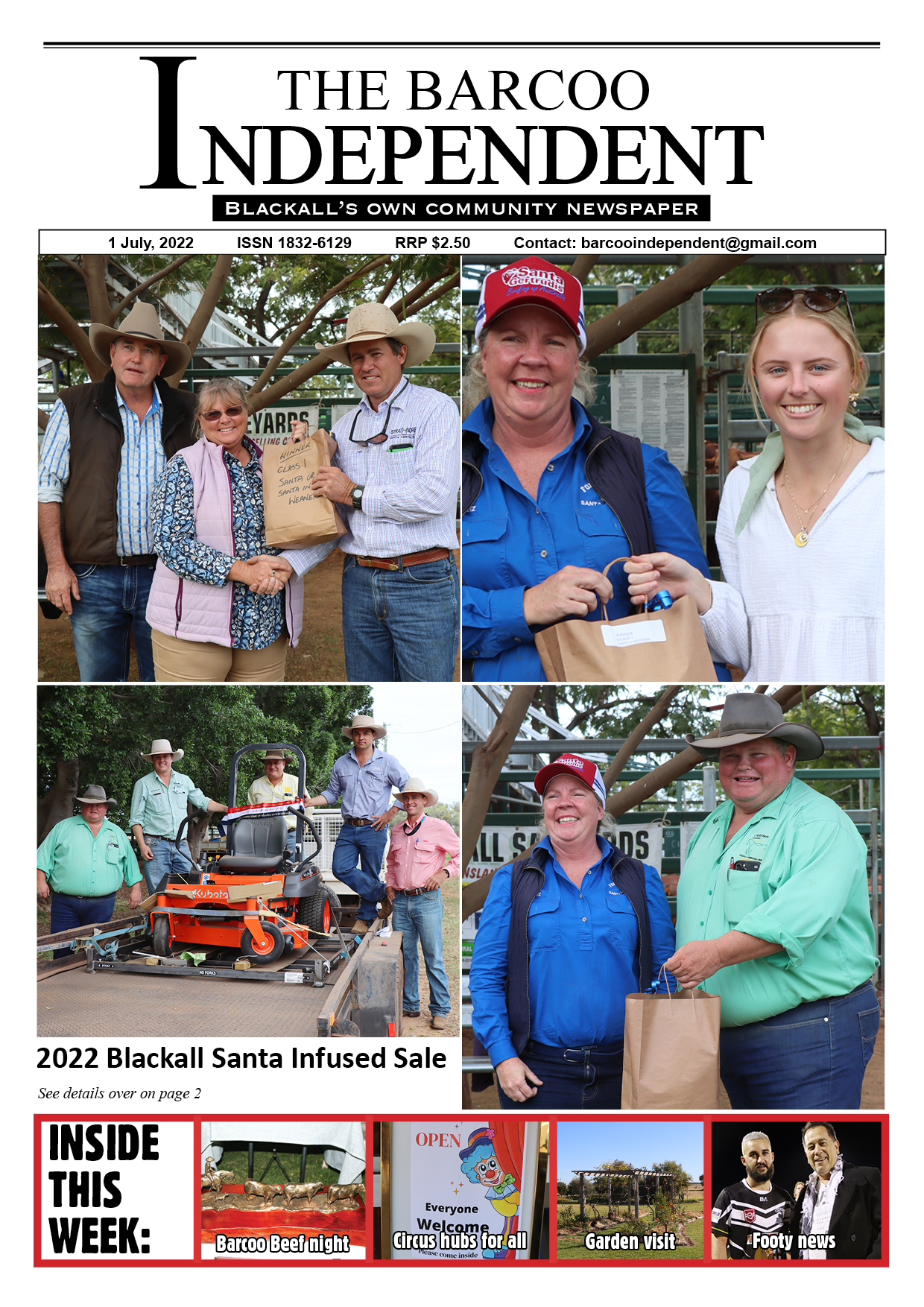 Santa infused sale
There was record stock numbers, and there was a huge crowd at the Blackall Saleyards on Thursday. There was also a zero turn lawn mower included in $30k worth of prizes for the Grand Champion.
Read
News in Brief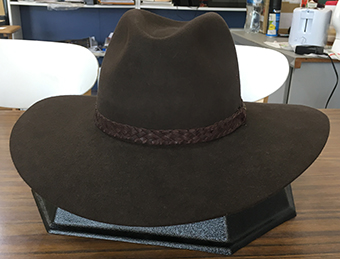 The Akubra has been won!
We had been raffling an Akubra hat to the value of $250
Kindly donated by Ian Kinsey at Ian Kinseys Outback Chemist, he pulled the ticket out late Thursday evening and the winner was……..
WENDY JUST from Narbethong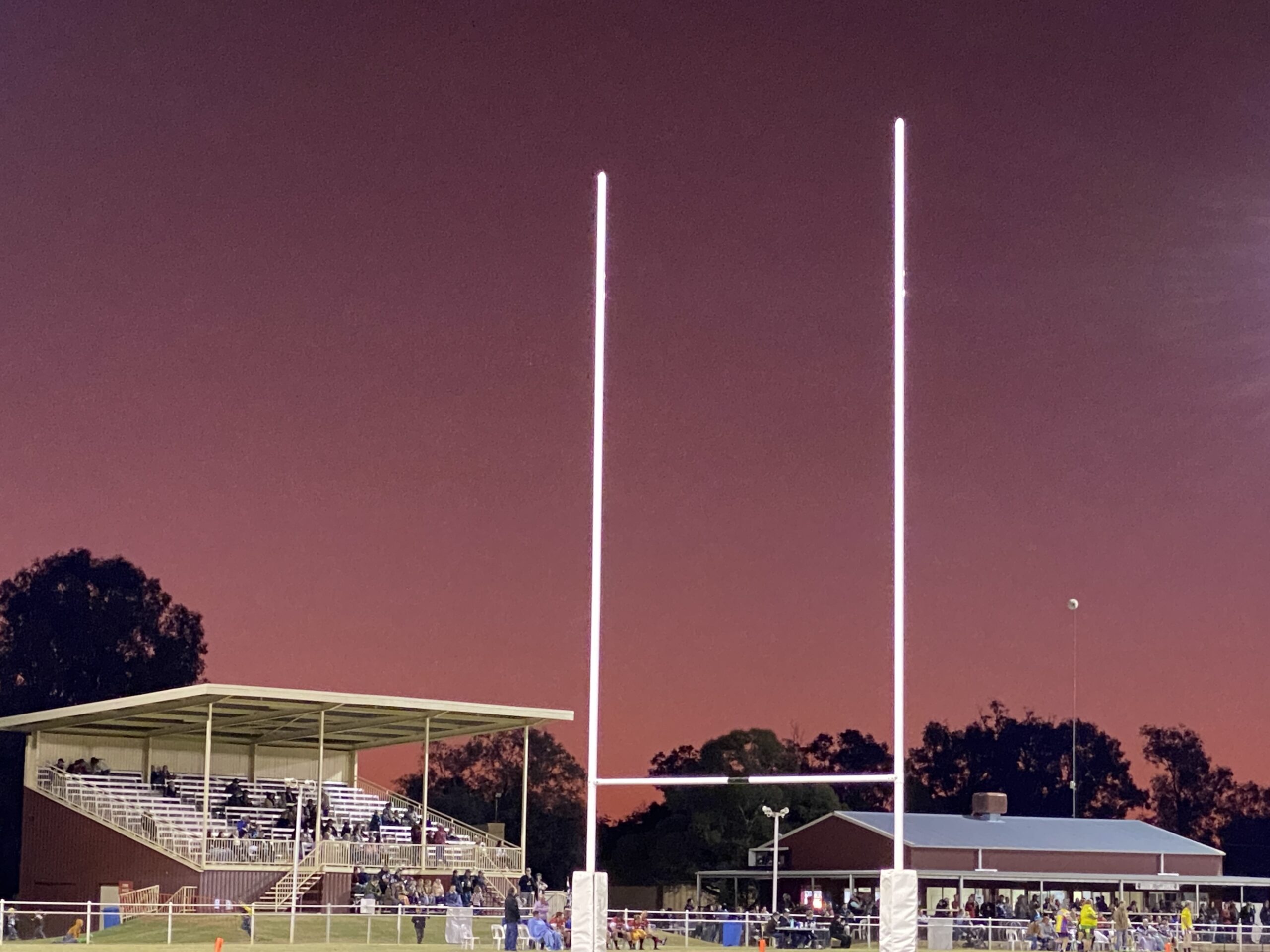 WHAT's ON?
SPECIAL MENTION: Peter Skewes has been in business for 40 years on Friday July 1. Congratulations Peter
JULY 2 – Blackall Community Markets – Magpies vs Barcaldine in Barcy plus Bushmans general meeting at 9am.
JULY 3: Don't forget it's the monthly fun run/walk!
JULY 4: tickets go on sale for the Circus Carnival
JULY 6: Get into the Circus Hub in Blackall and help paint the backdrop for Mary Ellen's little pub in the scrub. Starts at 9am
JULY 8 from 4pm: Adult Resin Workshop on at Blackall Circus Hub